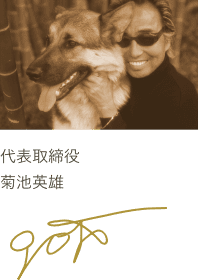 "Wild elegance" is the theme of Italiya.
Indeed, this type of grace and bravour that is unique to animals living in the wilderness and who never lose their dignity, is embodied in our women's clothing line.
Our company name, as it suggests, comes from "Italy," the country of passion. We have incorporated the wealth of Italian traditions and history, as well as the dynamism of its passionate and glamorous people, while also fusing the gracious traditions and aesthetic values peculiar to the Japanese people, to create a fashion that makes Japanese women's body line appear beautiful.
Italiya is also a revolutionary brand that first introduced animal prints in the Japanese fashion world, and it is loved by many women with unique individuality. It is our greatest pleasure that you also enjoy our elegant fashion filled with dreams and joy.

"The modern times call for emotional abundance rather than material wealth." It is an expression that we often hear in Japan nowadays, but Italiya has stayed true to these words ever since its establishment in 1971. Based on our philosophy of "generous love and richness of expression," we have continuously provided our customers with "dreams" and "joy." The apparel products we confidently design, manufacture, and sell contain three main features that no other brand can actualize.

1
Our creations are uninfluenced by the trends.
Without focusing too much on what is considered as trendy, we have pursued our own unique characteristics and originality. By doing so, we have succeeded in establishing the existential value of the brand Italiya in Japan. 2
We do not conduct sales promotions at fairs and exhibitions.
Italiya does not take high-volume orders at fairs and exhibitions. Rather, we build close relationships with the respective retailers so that we can carry out an accurate make-to-stock production system to satisfy customer needs. 3
Our distribution system is consistent.
By supervising and managing every aspect including fabrics, design, production, wholesaling and retailing, we are able to provide timely product development to our customers.